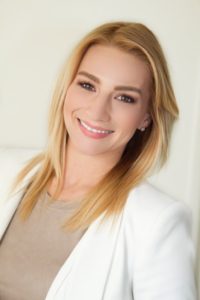 Traci Howell is a leading real estate agent at The Thacker & Randall Group in Summerlin.
Arriving in the Las Vegas valley in the early 1990's, Traci grew up witnessing an explosion of job growth, population, and development.
Las Vegas is no longer just a vacation destination. It is now a desirable area for professionals, entrepreneurs, and families. Most of all, this UNLV alum is excited to see Nevada grow.
Now practicing residential real estate, Traci's familiarity with Las Vegas encourages her to provide services to buyers, sellers, and investors. Thus promoting healthy growth in our valley.
In addition, she is committed to providing quality customer service. Because she enjoys this area so much, Traci works hard to ensure that clients and families are happy in their homes and the city as a whole.
Contact Traci today. She can work with both buyers and sellers to help them realize their realty dreams.
"I look forward to providing clients with their next success story, Las Vegas Real Estate."
Contact Information: