Using the motto, "The Entertainment Capital of the World," Las Vegas has that exciting fact to start off with. You are fortunate if you chooses to live there or have a home away from home when vacationing or on a regular basis when attending conventions or as a getaway from the stresses of ordinary life in other locations. Residential high rise living has become very popular in recent years as more and more people have discovered how incredible high-rise living can be.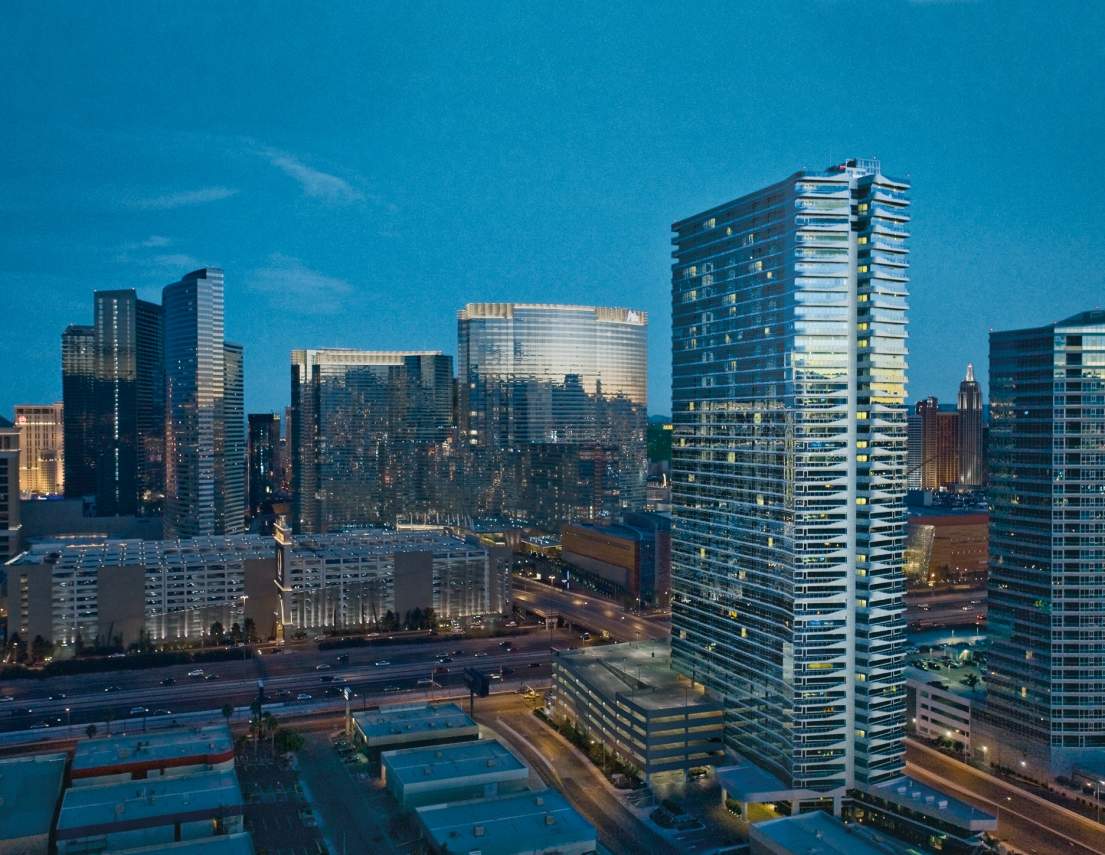 Not only are many current and prospective home buyers enjoying or seriously considering homes "up in the air", but Las Vegas high rises for sale are also on the way up. The total value of real estate transactions reported by the MLS during July was almost $1.3 billion for homes and over $140 million for condos, townhomes, and high rises.
For example, there has been a revitalization in the movement to modernize for more than 20 years, and that has made Downtown Las Vegas a wonderful place to live again. Having been established in 1905, Las Vegas was typical of a city where the growth circled downtown and got further away from the center, and although that happened many times over the years, it has finally made its way back to the downtown.
Some of the advantages of the high rises are these:
* Upscale and luxury suburban living will usually have distinctive floor plans, quality appliances, granite countertops, beautiful wooden floors or luxurious carpeting, similar first-class features, and many amenities that give numerous benefits normally found in high-class hotels.
* There is immediate access to all the "magic" that Las Vegas has to offer.
* The prestige of the tower and the elegant décor are very impressive for visiting business associates and clients.
* Units are priced according to the floor it is on and the quality of the view, of which there are many.
* There is a lot to appreciate about living in the middle of a city with all its activities and nightlife. Las Vegas is so diversified and unique in its variety of things to do and see. The energy and excitement of the city and all the lights on the strip are amazing.
* Dazzling holiday fireworks are launched from 10 different rooftop locations as well as the Stratosphere so can be seen all over the city. L
* The lovely red-rocked mountains are wonderful to behold.
For more information:
The knowledgeable team at Realty Pros would be happy to give you more details on high rises for sale and discuss what your particular needs are and what lifestyle and options you prefer from the many that exist. Reach the friendly staff at https://www.lvrealtygroup.com.
Realty Pros
1120 N. Town Center Dr. #130 Las Vegas, NV 89144
(702) 825-1122